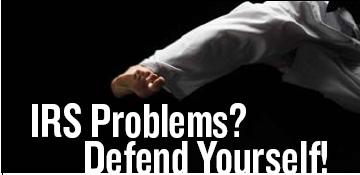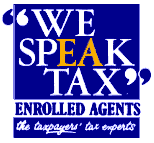 Independent Tax Assistance
Michael S. Cash, Enrolled Agent
Are overwhelmed with a tax bill that you can't deal with alone and can't afford the fees charged by other taxpayer assistance companies that are "As Seen on TV"? You don't need to pay for someone's elaborate web site or expensive TV Ads and get professional, quality representation.
The best representative for any IRS collection issue is an Enrolled Agent (EA) with a collection background. An EA can represent you no matter where you live. I will provide you professional, individual representation with these common but still very stressful IRS collection problems for about a third of what the big tax resolution firms charge. If your problem is one of those on the list or something different, call me toll free at (866) 711-9467 to discuss it.
When the IRS ties up your bank account or paycheck. If you can pay but need a reasonable payment. The top priority for IRS Collection employees. A first step in getting IRS to back off. Your property is tied up, your credit rating is ruined. If you have a reasonable cause, penalties may be eliminated. If you didn't answer your audit letter but know IRS is wrong. : The devastating Trust Fund Recovery Penalty. You have been stuck with a bill your ex left behind. If nothing else will work, bankruptcy may be the answer. Stop being a loser and settle up. Some links to free programs that you may find useful. Links to research sites and other tax assistance firms you can check out.
Click Here for Answers About My Services
---
Send Email Phone: (209) 484-5789 or Toll Free (866) 711-9467

Mailing Address: 426 14th St, Suite 111, Modesto, CA 95354
---